20 Must-Know Social Media Stats for B2B Marketers in 2023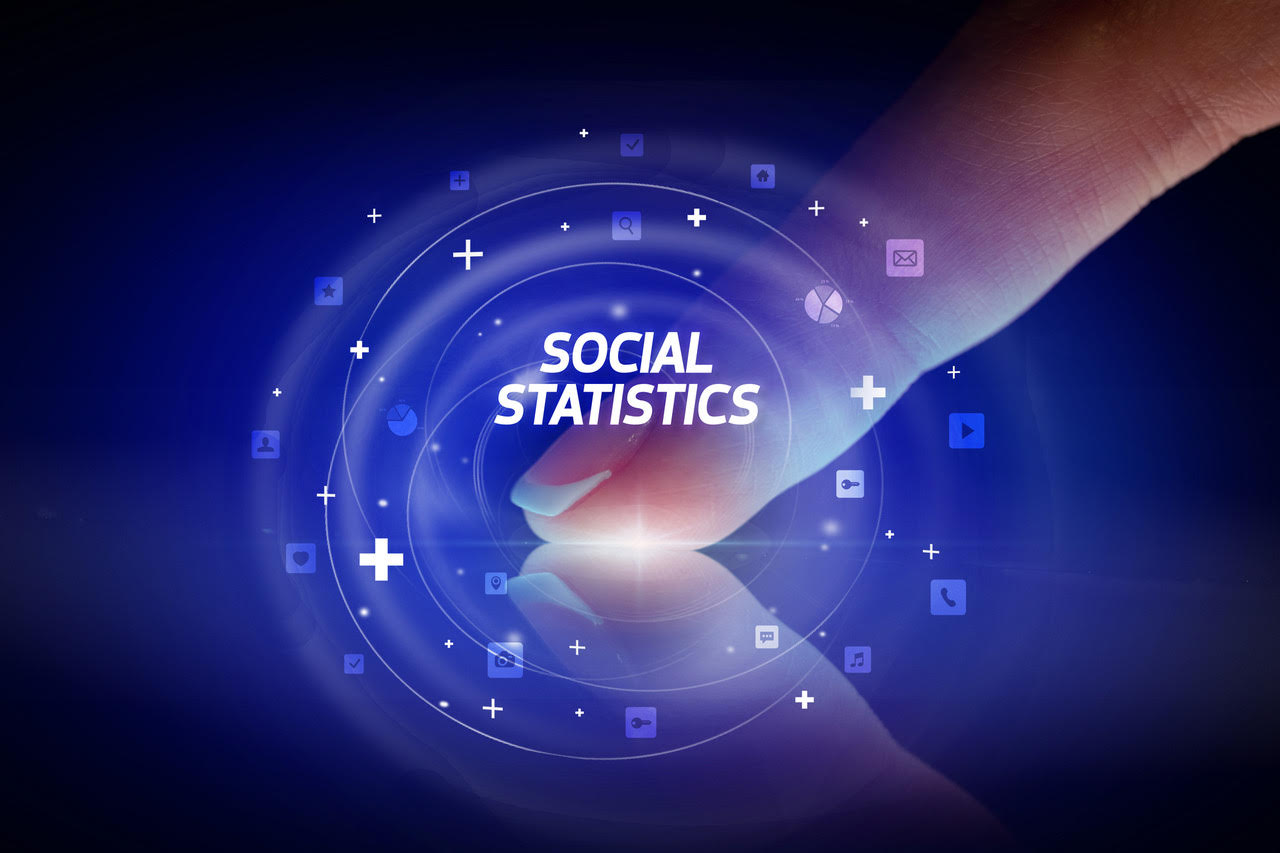 It's estimated that 60% of people worldwide use some form of social media – that's roughly 4.7 billion people. In the United States, nearly 80% of people have a social media profile, and its usage is roughly equivalent across gender, race, income level, and community. If you can reach even a tiny fraction of those users with your marketing campaigns, you're going to churn out a lot of sales. 
For B2B marketing, social media can be a gold mine for sales success, and the best part about social media is that it's largely free and requires little experience to take advantage of. However, that doesn't mean that finding success with B2B social media marketing is easy. Keep reading below to learn more about what it takes to succeed on social media for B2B marketing. 
In no particular order, here are some statistics about social media use in 2023.
Keep reading below for some commentary on what these numbers mean for you and your B2B sales and social media marketing. 
Facebook is still the largest social network with nearly 3 billion users, 74% of which log in every day.

YouTube advertising has the potential to reach 2.4 billion users, and Instagram's potential reach stands at 1.4 billion people.

TikTok is the fastest-growing social media platform and ads can potentially reach 1 billion users. 

The most used platforms are Facebook, YouTube, WhatsApp, Instagram, WeChat, and TikTok. 

47% of social media users report using platforms to stay in touch with friends, while 27% report using social media as a place to search for products to purchase. 

On average, users spend 2.5 hours per day on social media. 

Roughly 45% of users are female, and 55% of social media users are male. 

In a month, the average person will use 7 different social media platforms. 

Facebook remains the most-used platform by marketers worldwide with 10 million active advertisers on the site, with Instagram being the second most popular option. 

Engagement rates on Instagram are roughly six times higher than those on Facebook (0.83% compared to 0.13%).
Statistics can tell us a lot about how platforms are being used, who is using them, and how you can achieve better results when it comes to your B2B social media marketing. First and foremost, all the data seems to point out that different platforms attract different kinds of users. Facebook is the largest and oldest, while TikTok and Instagram capture a younger crowd. 
So what does all of this mean? Let's dive into a few more stats, but this time we will focus on B2B social media statistics. 
83% of marketers use social media in their B2B marketing strategies, making it the most popular B2B marketing tactic. This means that B2B marketers across the board are beginning to see the value of social media for lead generation. If you don't already have a social media plan for your company, we suggest you create one soon.

91% of consumers visit a site after engaging with a brand on social media. Even if you're not seeing results, consistently posting to social media can increase the chances of you gaining a visitor. You may not see it in your data, but consistent posting can be an effective way to get visitors to your site. 

84% of C-level and VP-level buyers are influenced by social media. Social media is still a powerful tool for finding reviews and other forms of social proof, no matter how high on the food chain a potential client may be.

90% of B2B companies are now using LinkedIn. When it comes to B2B marketing, the best channel to use is LinkedIn, with 60% of marketers saying it is the most effective channel, while only 30% claim Facebook is the most effective. 

57% of B2B marketers use Instagram for social media marketing. While over 70% of B2C companies use Instagram, the platform remains a rising star for B2B marketing with nearly ⅔ of marketers saying they plan to increase their organic usage within the next year. 

77% of marketers said they were planning to use more video content, but only 56% claimed that YouTube was important to their overall success. If you're thinking of including more video content, YouTube may offer a less competitive environment if you are working in a niche and have a good strategy in place.

LinkedIn has found that posts with images increase the user comment rate by 98%. You likely already knew that images drive engagement, but this statistic explains just how crucial an image can be. Even a stock photo is drastically better than no photo. 

10% of marketers report that tracking ROI on social media is easy. This is obviously not a positive stat, but platforms like HubSpot or Hootsuite do offer tools to help track the effectiveness of your B2B social media outreach. 

Instagram, Pinterest, LinkedIn, and Reddit appear to be the top platforms used to find information about products or brands. In a

survey

, these platforms all appeared in the top 3 motivating factors as to how the platform is used. This could narrow down your B2B social media platform list if you're seeking to help people learn about your product or service. 

66% of marketers found that just six hours per week spent on social media could bring in new leads. That's pretty efficient, especially for small business owners with little time to spare. 
Social media marketing is not as easy as it appears to be. We all know how to use social media, but it's a very different experience to use it solely for B2B marketing purposes. To be successful you need a set of goals and a strategy to accomplish those goals. First, set some goals that make sense for you and your business, and make sure you can track your results. Next, determine what you want to do. Do you want to boost engagement? Drive traffic to your website? Grow your audience? Whatever your goals, make sure you have the key performance indicators to track your success. 
There's much more to B2B social media marketing than meets the eye. You can't just post a nice picture and expect success. You need to perform research, create engaging content, and closely monitor your results. 
Social media will only become more important as B2B marketing continues to evolve, so get ahead of the curve and contact us today to ensure more sales in the future!
We provide digital marketing services, as well as Lead Capture tools.  We're always happy to answer questions. Contact us today to grow your traffic, leads, and sales.
Sources: